How can we help you?
Some of the services we offer that make a difference.
---
Campus Updates
Information that matters to you.
Embry-Riddle began tearing down McKay Hall on Friday, February 10th to make way for a new residence hall which will take its place. While no information regarding the new residence hall was provided, Embry-Riddle's Facebook page posted a farewell status to the veteran residence hall:
"Yesterday, we mourned the loss of an old friend. Shine on, McKay. We won't forget you."
– Embry-Riddle  Feb. 10, 2017
The Avion Newspaper was onsite Friday after as the demolition began, posting photos and videos to their Facebook page. Teary-eyed alumni and students paid their respects and reminisced about their time in McKay Hall on both Facebook pages.
"Embry-Riddle's newest residence hall opened this week, just in time for the beginning of spring semester. Students at the Daytona Beach Campus began moving in Sunday to the five story, 145,000-square-foot facility that boasts over 650 beds, nine wings, multiple study rooms, conference rooms, lounges and bright, open common areas with nice views, said E.J. Walicki, senior associate director of housing and residence life."
– Embry-Riddle  Jan. 10, 2017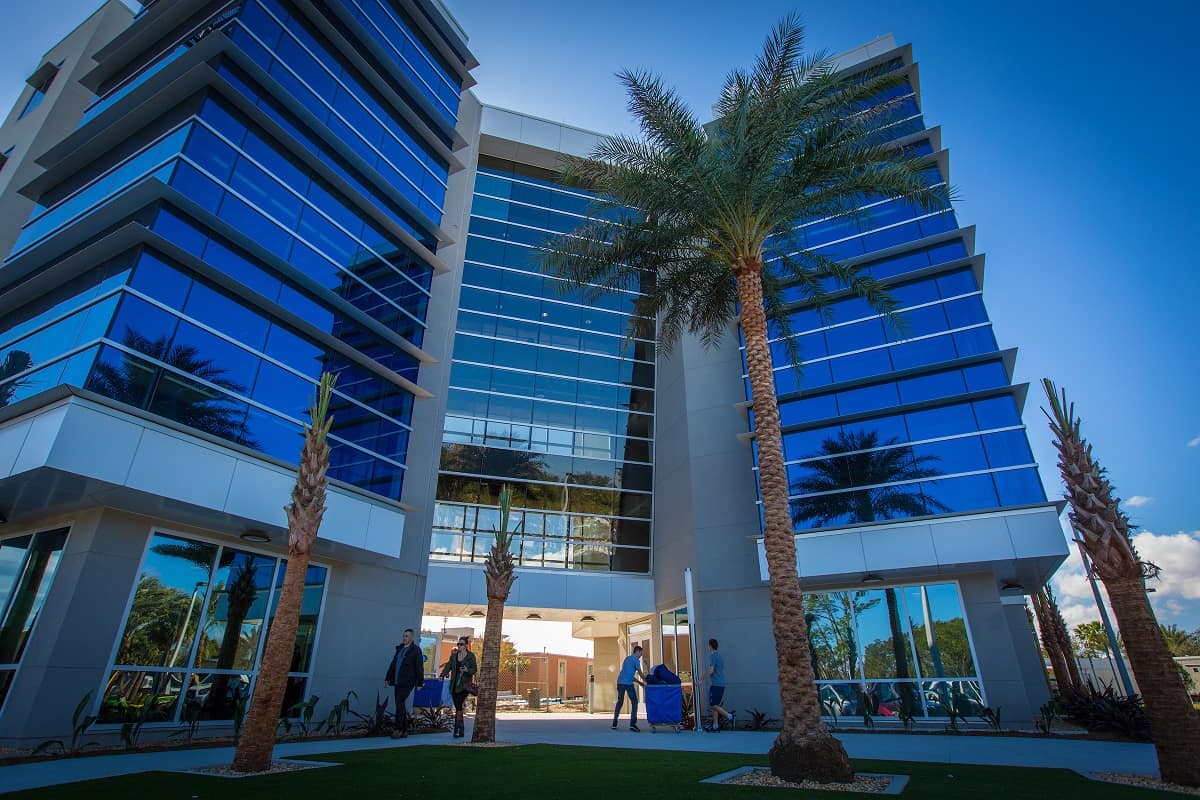 "Steel beams to create the superstructure of the four-story student union began arriving on campus this week and the first beams were anchored to the foundation by the Barton Malow construction team. Before the union is completed, 6,100 pieces of steel will have been assembled before interior work can begin.
The steel is being fabricated in Atlanta, Lancaster, Pennsylvania and Daytona Beach and will be arriving for months to come. The longest piece of steel to be used in the student union will be 75 ft. long and weigh 17,800 lbs. In all, 1,800 tons of steel will anchor the 177,000 square foot structure. Each sequence of constructing a section of the superstructure will involve about 150 pieces (60 tons) and take six weeks to fabricate and deliver. Once on-site, construction crews can have each section completed in three to four days."
– Embry-Riddle Dec. 15, 2016